Our school undertakes the on-site examination of the 2019 national tourist guide qualification examination (Liaoning examination area)
Our school undertakes the on-site examination of the 2019 national tourist guide qualification examination (Liaoning examination area)
On December 15, the on-site examination of the 2019 National Tourist Guide Qualification Examination (Liaoning Examination Area) was held in our school. The foreign language and Putonghua on-site test venues for the tourist guides were directly under the Liaoning Provincial Tourism Education Center (Provincial Foreign Language Examination Area), and were arranged and held by the Business School in Lixue Building. Ji Guqing, director of Liaoning Provincial Tourism Education Center, Zhang Yi and Guo Zhiqiang, directors of Dalian Municipal Bureau of Culture and Tourism, and director Liu Daiming came and inspected the testing work.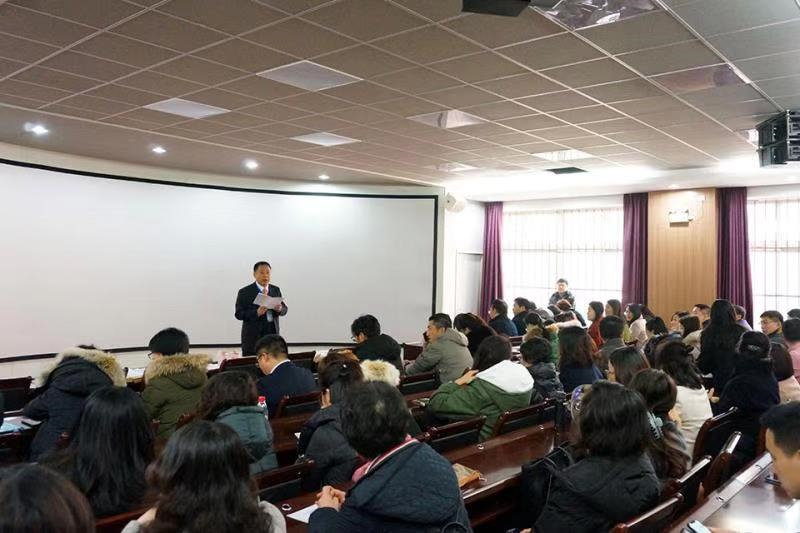 This is the third time that our school has undertaken the test directly under the province, and it is also the one with the largest number of examinees since the previous session.
As the first foreign language tourist guide test in ten languages at the same time, this test once again attracted a large number of foreign language and Putonghua candidates to apply for the test, and the number reached a new record. The exam is divided into ten foreign language examination languages including English, Japanese, Korean, German, French, Russian, Italian, Arabic, Spanish, Portuguese, and Putonghua. A total of 1017 candidats were organized to take the test, including 424 foreign language candidates and 593 Mandarin candidates. As the cradle of multilingual international talent training and the main source of candidates for the Liaoning Foreign Language Tourist Guide Qualification Examination, our school has completed high-level and high-quality tasks for three consecutive years.
Since 2015, the School of Business has undertaken the on-site examination of the National Tourist Guide Qualification Examination (Liaoning Examination Area), and has received great attention and support from the Provincial Tourism Commission, the School Affairs Office and related departments. All staff strictly followed the examination procedures, did a good job in the layout of the test site, test room layout, examination organization, emergency plan and other links, and wholeheartedly provided candidates with professional enthusiasm, meticulous and thoughtful services to ensure that the examination work is carried out safely and orderly. While our school's work was well received by the reference candidates, it was also highly appraised by the provincial and municipal tourism development committee leaders.
The examination was successfully held in our school, which fully reflects the school's ability to serve the development of local industries and society, and has greatly helped the cultivation of our school's compound, international, and application-oriented talents and the improvement of the "educational qualifications and practice qualifications" system. , Has a positive significance for promoting the development of the tourism industry and related professions in our province.